WEDDINGS AND SPECIAL OCCASIONS
For more specific information please visit
Please visit our dedicated website for the church and weddings
Harmony Church is a registered place of worship for the Solemnisation of Marriage and the Principal Church of the Int. Church of Saint Paul.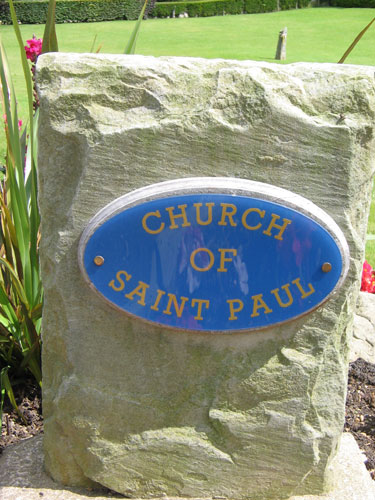 You can legally get married at Harmony Church in our grounds. It is a registered place of worship for the Solemnisation of Marriage. We have our own resident registrar, but the service is performed by one of our ministers.
We can conduct baptisms, funerals, and other services, special occasions, anniversaries, pet blessings and other personal blessings. Your initial contact will be Revd. Susan Hewitt, Senior Principal Minister.
Unlike some churches, we are delighted to welcome couples who have been married before. We are happy to go through one or two rehearsals for a couple's special day, and on the day itself there is no rush in case another couple is waiting. The time is yours. Please visit our dedicated church website: www.harmonychurch.co.uk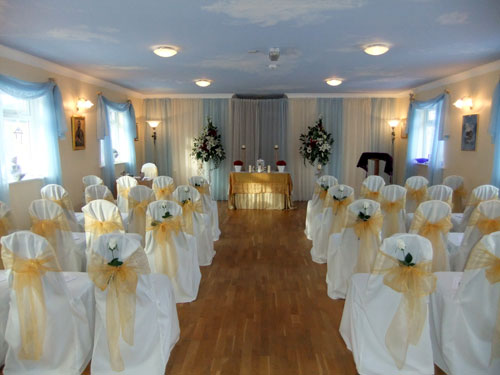 Maximum capacity 60 people seated. The photograph above shows how the church can be set up for a wedding, however, if this is not a requirement then please view the following photograph below, which may be more appropriate for other services. The chairs can be covered and enhanced with coloured sashes (we have a number of colours to enhance your wedding colour theme).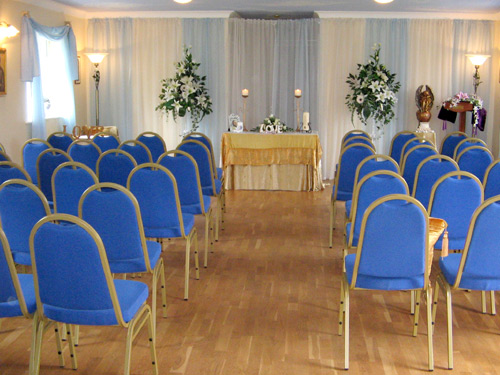 Cost of Solemnisation of Marriage preparation, chair covers and sashes, rehearsals, service and wedding certificate from £450.
Without covers and sashes from £370.
Cost of Renewal of Wedding Vows or Blessing After a Civil Wedding from £120.
Cost of personal flowers and musical accompaniment can be discussed and may cost extra.
Please note we are not a venue for Civil Weddings, Civil Partnerships or Same Sex Weddings, but are happy to perform blessings following such ceremonies.
Anyone who wishes to marry at Harmony should contact the local Register Office at least 28 days before the wedding date to register their intention to marry. This would apply wherever a couple wishes to marry. They will issue a form that is given to the bride and groom to give to our registrar and the wedding can proceed.
The local office is at North Cliff House, 69 Burniston Road, Scarborough YO12 6PH and their telephone number is 0845 034 9486.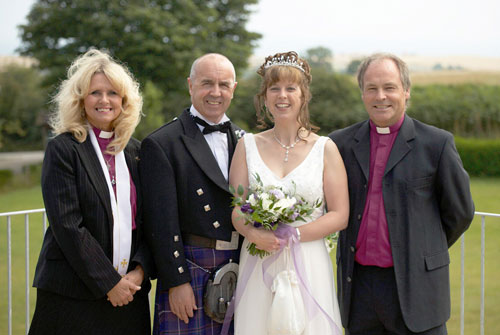 "Thank you Sue and Tony for a perfect ceremony.
You have made our wedding such a special one. With all our love and thanks."
Wendy and Steve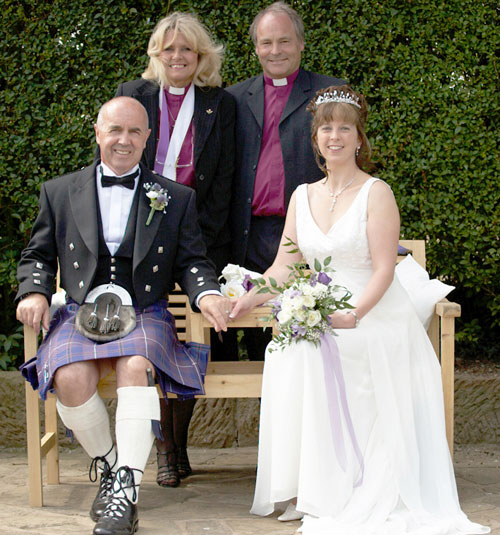 ************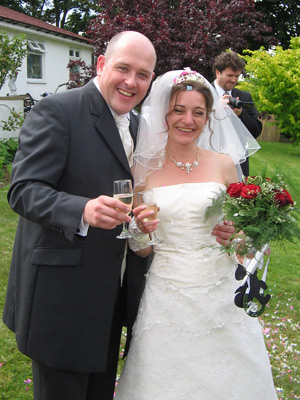 "The minute we saw Harmony Country Lodge, we fell in love with it. It's such a special place. You have done so much to make our wedding magical. The children loved the treasure hunt and all our guests said what a fantastic venue Harmony is. Our day was perfect. Lots of love and thanks."
Amy and Jason
WE EVEN DO WHITE WINTER WEDDINGS!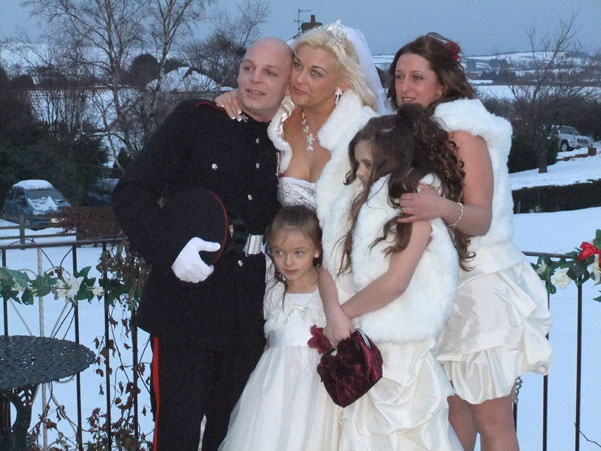 "Thank you for everything you did to make our wedding day as special as it was. We are so glad we chose your church and services."
Rebecca and Craig
THE RENEWAL OF WEDDING VOWS/BLESSING AFTER A CIVIL WEDDING
The renewal of wedding vows can be as individual as you like.
"Thank you for such a lovely day"
Louise and Julian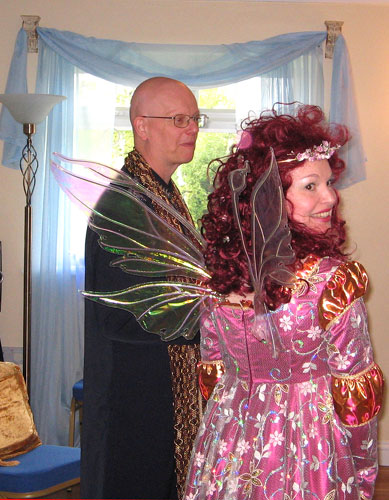 *******************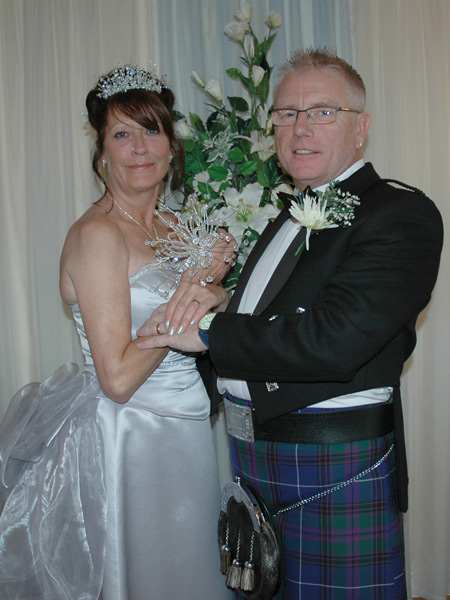 Sharon and Ken celebrating their renewal of wedding vows after 25 years of marriage.
"We had a wonderful weekend and are so pleased we found you."
BAPTISMS: From £30
FUNERALS:
Please contact us as this varies dependingon requirements.
"Dear Sue, Many thanks for your help with Mum's funeral. Everyone said what a lovely service it was." Patricia
******************
Our wonderful views, including the sea and Scarborough Castle and the landscaped gardens will make a wonderful backdrop to your photographs.
Please contact us for further details if you are interested in celebrating your special occasion with us. Just come down for a look around and a short chat with no obligation.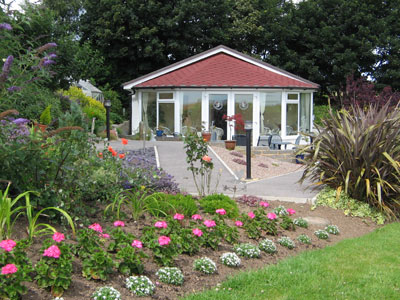 The Harmony grounds are a continual work in progress as every year wherever possible, further areas are landscaped and planted up to make the grounds as peaceful and attractive as possible.